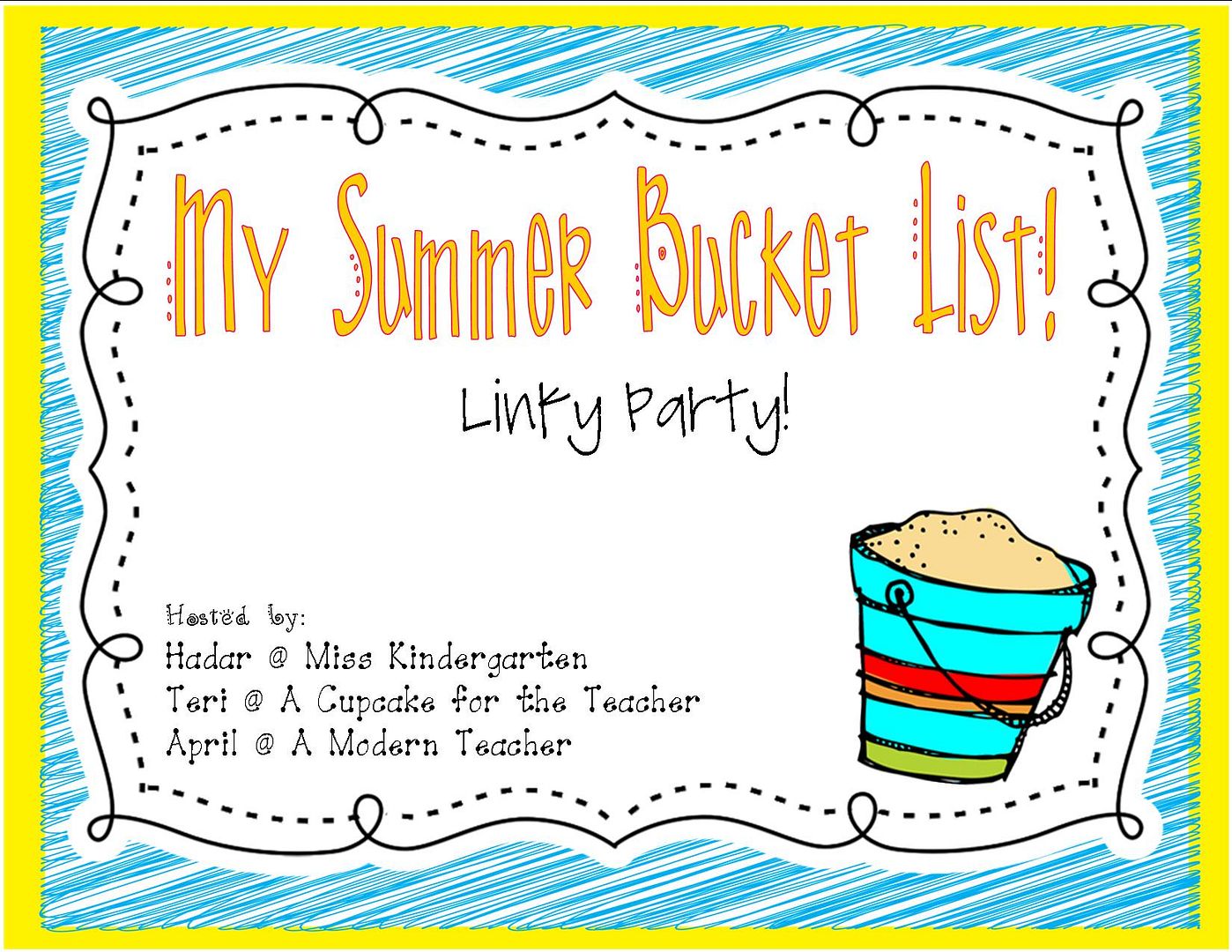 Miss Kindergarten
,
A Cupcake for the Teacher
and a
Modern Teacher
are hosting My Summer Bucket List Linky Party! Its fun to blog hop to see what others are doing! WARNING: This will just make your list that much longer:) So many cute ideas from blogs and Pinterest will leave my head spinning with inspiration!
Classroom Inspiration:
1. Let's start small and build from there:) Super cute idea found on Pinterest by
Controlling My Chaos
. Its one of those things I put down on a mental list in the middle of my teaching day, but it leaves my head just as quickly as it comes in!
2. Daily 5 Refresh- I need to pull out The Daily 5 and Cafe books to reread them I use many of the ideas in the books, but need to fine tune them for next year. Which brings me to giving the kids choice... I am not so good at this part, but I think this organizational piece will help next year! I found a great idea from
Response to Instruction
on Pinterest.
3. I am looking for a positive behavior plan that's easy to implement and even easier to keep up with! I think I found both on Pinterest too! The first is a large bingo board of sorts. When you catch kids making the right choices, they get to put their name in a square. When the squares are full, roll a pair of dice to pick the winner. (I am not sure who posted it to Pinterest, but if you know please leave me a note so i can give credit!) The daily winner is going to get a ticket from the Good "Bee"havior Binder for a special treat! The binder set up and all of its ideas can be found on
First Grader at Last
. Good-bye prize box:)
4 And last but not least will be the MOST TIME CONSUMING! I will be reading Pathways to the Common Core by Lucy Caulking and realigning our reading series to the Common Core! This in itself might take all summer...
On a more personal note, we will be traveling up the east coast to Rhode Island, Maryland and Georgia to visit family and friends. I love living in Florida and wouldn't trade it for anything, but miss family and family traditions! Lots of time to go to the beach, to lounge at the pool and to just relax with the boys on our weeks home between traveling! 17 days and counting:)